Filter By:

group type

cost

activity

grade level

distance

Clear

X

Go

X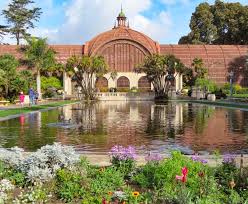 Balboa Park is a place of beauty and culture, with a rich history.  Learn about the intricate architecture, the landscaping and greenery, or museums located in the Park. Tour with a Park Ranger, a horticulturist or explore on your own.  
GRADE LEVEL - Elementary School, Middle School, High School
PROGRAM TYPE - Day Trips, Self-Guided Activities, Guided Activities
COST - Fee, Free
GROUP TYPE - School, Scout, Camp, Homeschool, Family
CALIFORNIA
San Diego
TEL - 619-239-0512
The San Diego Zoo is 100 acres with naturalistic habitats and home to more than 3,700 rare and endangered animals representing approximately 660 species and a prominent botanical collection. 
GRADE LEVEL - All Grades
PROGRAM TYPE - Day Trips, Overnight Trips, Self-Guided Tours, Guided Tours, Self-Guided Activities, Guided Activities, Outreach
COST - Fee, Title I, Financial Support
GROUP TYPE - School, Scout, Homeschool, School
CALIFORNIA
San DiegoVIRTUAL
TEL - 619-557-3963